Sensitive issues require care and attention. The breakdown of a marriage or relationship can be an emotional and traumatic experience.
The Family Department at Shanahans Solicitors is headed by Juliet Thomas. She is friendly and approachable and will handle your case in a sympathetic and understanding manner. Juliet has over 20 years' experience in dealing with complex family situations, financial matters on divorce, and cases involving children. She will provide you with unrivalled care and attention.
Juliet is a member of the Law Society's Advanced Family Law Accreditation Scheme and is, also, accredited by Resolution. Juliet also has her own Family Law Blog where you can find out more helpful information.
In September 2018 Juliet trained as a collaborative lawyer. 'Collaborative Law' is a process to resolve your divorce, finances or children's arrangements by discussion and negotiation at roundtable meetings rather than going to Court. Juliet is one of the few lawyers in South Wales qualified to practise collaborative law and is happy to discuss the process with you.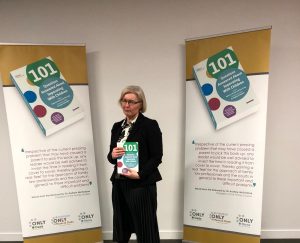 Juliet is very pleased to be a Contributing Author to 101 Questions Answered About Separating with Children: Article on Supervised Contact.
Our Services:
Divorce
Financial Issues
Children
Co-habitation
Relationship Breakdown
Pre-Marital Agreements
Separation Agreements
Domestic Violence
Civil Partnership Dissolution
Wills
We will work in a constructive manner to help you resolve matters amicably, if possible, and provide you with information about family mediation to assist you in reaching a settlement. However, if it is not possible to reach any settlement, we shall deliver a firm approach and you can be assured we will always advise you as to the best outcome.
Juliet was very efficient and helpful, very communicative and always kept me up to date with
everythingSam, 2020
Cost
How much will it cost me
? This is an anxiety shared by many of us. At Shanahans we understand that costs are a very important issue. In order to assist with budgeting we can offer fixed fees for straightforward matters, payment plans by instalments, unbundled work so that you can choose the work where you would like us to help you e.g. preparing a statement, or representing you at Court.
Why don't you contact us so we can discuss your situation and the options available for payment?
Excellent service – I can only say that this was as smooth a divorce as possible with clear communication throughoutRuth, 2020